The Quantum Revolution in Science and Technology
Free Public Lecture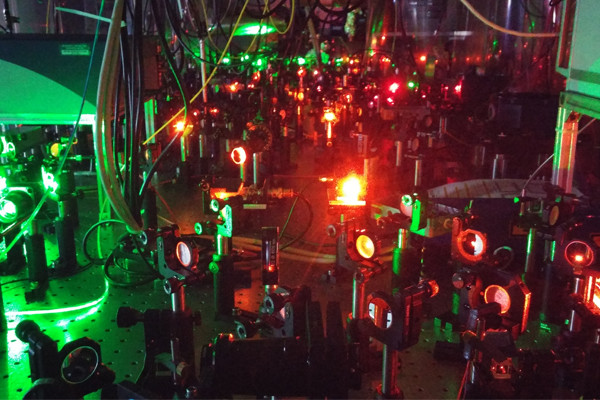 Basement Theatre
Melbourne School of Design
Masson Road
Map
Miegunyah Lecture in Physics
Modern research instruments can measure spectacularly small changes of length, time or energy. These devices use the quantum behaviour of atoms and light to achieve their extraordinary sensitivity, and that in turn is being used to probe the quantum world with ever more subtlety. For example, by studying the shape of the electron we can learn about high-energy physics that gave birth to our universe; by sensing weak forces between objects on earth we can find out about the dark energy force that is driving our universe to expand ever faster. The same types of instruments are now beginning to leave the research environment to be commercialised for the wider benefit of society. This quantum technology promises new capabilities ranging across IT security, navigation, medical imaging, mineral detection, simulation of complex systems and many other topics.
Visiting Miegunyah Fellow Professor Ed Hinds will outline the basic principles that make this possible, the current state of quantum science, and the prospects for transforming society through the technical innovations that are emerging.
Presenter
Professor Ed Hinds

Imperial College, London

Ed Hinds is a Royal Society Research Professor (since 2006) and a Chair in Physics (2002) at Imperial College London. He received his B.A. (1971) and D.Phil. (1974), both in Physics, from Oxford University. Before joining Imperial, Ed worked at Columbia (19751976), Yale (19761995) and University of Sussex (19952002). He is the Founder and Director of the Centre for Cold Matter at Imperial College. Awards include Alfred P. Sloan Foundation Fellow (1981), SERC Visiting Fellow, Oxford University (1985), Visiting Senior Research Fellow, Jesus College, Oxford (1992), Royal Society Visiting Professor, Oxford University (1992), Royal Society Leverhulme Trust Senior Research Fellow (1998), Alexander von Humboldt Research Prize (1998), EPSRC Senior Research Fellow (1999), Fellow of the APS, IoP, OSA and the Royal Society, Royal Society Research Professor (2006), IoP Thomson Medal and Prize (2008), Royal Society Rumford Medal (2008), ERC Advanced Grant (2012), IoP Faraday Medal and Prize (2013). Ed's aim is to study fundamental problems in physics and to develop new methods for producing and manipulating cold atoms and molecules, leading to new technology. His work can be described under three headings: (i) Quantum manipulation of atoms and photons on atom chips; (ii) Production and applications of cold molecules; (iii) Tests of fundamental physical laws, especially measurement of the electron's electric dipole moment (i.e. its shape). His worldleading group has made huge progress on all three of these fronts.